Day Care
Our Day Camp is the perfect place for your dog to get lots of exercise, companionship and socialization while you are at work. Our loving and skilled volunteers and staff supervise all playtime. At the Snowdog Lodge Day Camp we group all of our day campers and boarders based on size and/or temperament.
- All day play providing your dog with exercise, fun and socialization with dogs and our staff
- Afternoon nap time
- Outdoor play areas
- Indoor play area for small dogs
- If your dog does not enjoy a group setting we can provide private day care without the interaction of other dogs.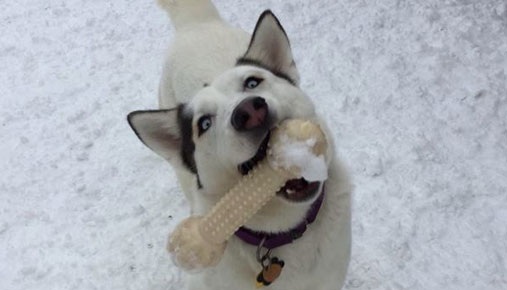 Requirements
All our campers need to have the following:
- Up-to-date on their Rabies, Bordatella and Distemper vaccine
- At least 12 weeks old
- Spayed/neutered if dog will take part in doggy day camp with other dogs.