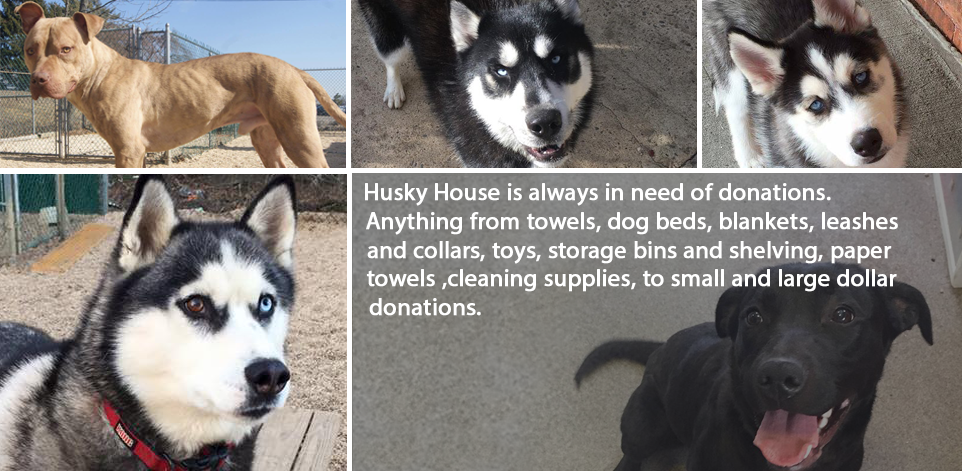 Donate Monthly
Donate By Mail
Husky House
391 Route 34
Matawan, NJ 07747
---
Give The Gift Of Comfort, Donate a Dog Bed!
Give the gift of comfort to a shelter dog. Your bed donation will make a world of difference to them.
To donate please visit www.kuranda.com
---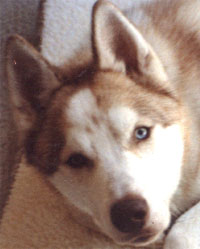 Cognac
2001 - 10/8/2003
As the tears flow I write the email I hoped would never come...our beloved Cognac has crossed over the Bridge today. He was just a baby...2 1/2 years old. At about 1 pm this afternoon we peacefully helped him drift away in my arms. Cognac will always hold a piece of my heart and no one will ever forget him. Run free my boy...wear your silver harness proudly and we will meet again in time.
Lorraine
Husky House, Inc.
The Cognac Fund
"COGNAC"
I found you in a shelter, A stray from Staten Island
A red and white Siberian as precious as a diamond
I found out rather quickly that you were very ill
It didn't matter much to me, I'd always love you still
I remember the first seizure, then you began to cry
I held you in my arms & promised to be forever by your side
Epilepsy is what it was, Now I know it all too well
It took you from me way too soon, so your story I will tell
I never will forget you, although we are apart
My goofy buddy Cognac, who etched his paw prints in my heart
I'll help the others like you whose fight has just begun
Established in your memory, I'll start The Cognac Fund
In Memory of our sweet boy, Husky House has started The Cognac Fund. This fund will help other Siberians fighting this horrible disease called Epilepsy as well as other life threatening diseases.
For more info on The Cognac Fund email Lorraine Healy at TheCognacFund@aol.com.
Husky House would like to thank two very special people who were always there for Cognac.
Angelo Mone...who adopted Cognac as well as his best friend Kyra and provided a wonderful loving home. Angelo, Kyra and Cognac had a wonderful Happy, Healthy seizure free summer. We wish it would have lasted longer! :(
Dr. Jason Berg, Cognac's Neurologist. Not only is he a great doctor he is also great guy! You never gave up on our boy. Thank you for giving Cognac a happy summer!