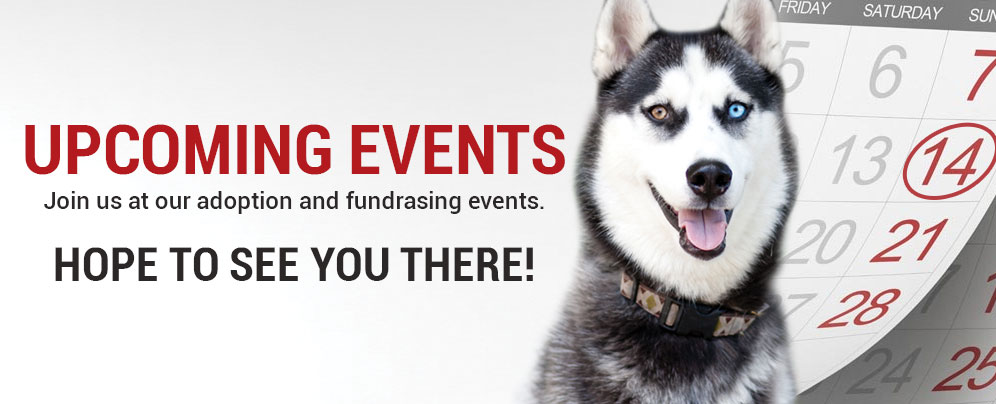 Petco Adoption Event
Petco Animal Supplies
4345 U.S. 9
Freehold, New York
Saturday, Frebruary 2nd
12PM - 4PM

Join Husky House at the Petco adoption event. Come out and meet some of our lovable, huggable adoptables!
Valentine's Day Photo Event
391 Route 34
Matawan, NJ
Sunday, February 10th
12PM - 4PM

Just in time for Valentine's Day, come join us for our photo event! Create lasting photo memories of your pets, friends and family for just $10 per photo! Our photographer will do a great job snapping gorgeous photos for you to take home and enjoy! All proceeds benefit our adoptables.
Doggy Noses & Yoga Poses
Beach Haus Brewery
801 Main St
Belmar, NJ
Friday, February 15th
7PM - 8PM

What's better than puppies and yoga? Have some fun at this interactive beginner/intermediate yoga session at Beach Haus Brewery, which will raise funds for a great cause at the same time. Adoptable Husky House K9 Rescue puppies will be allowed to roam off-leash during this event so you can cuddle and pose (and maybe even get a puppy kiss or 12!) during this lighthearted event. Proceeds will benefit Husky House.
Chipotle Husky House Fundraiser
Chipotle Mexican Grill
2131 Route 35
Holmdel, New Jersey
Saturday, April 13th
4PM - 8PM

Make dinner a selfless act by joining us for a fundraiser to support Husky House Inc. Bring in the flyer, show it on your smartphone or tell the cashier you're supporting the cause to make sure that 33% of the proceeds will be donated to Husky House Inc. Get your flyer today!