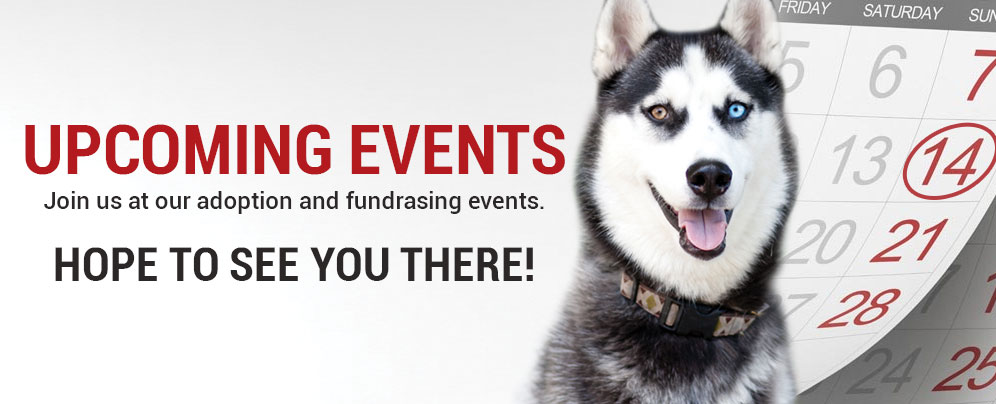 LokiLockets Jewelry Fundraising Event
Sunday, March 5th - Sunday, April 30th

Looking for a meaningful gift to give the pet lover in your life? LokiLockets.com will be donating 50% of store wide profits to support Husky House and their adoptables.

Photos with the Easter Bunny
Husky House
391 Route 34
Matawan, New Jersey
Sunday, April 2nd
12PM - 4PM

Just in time for Easter! Create lasting photo memories of your pets, friends and family. Fox Tales Photography will do a great, professional job snapping gorgeous pics for you to take home and enjoy! Check out the Husky House merchandise, bake sale and other assorted items. All proceeds benefit our adoptables.
Spring Adoptopolooza at Union Square
Union Square Park, North Plaza
Broadway & East 17th Street
New York, NY
Sunday, May 21st, 2017
12PM - 5PM (rain or shine!)

Join Husky House for Adoptapalooza at Union Square and meet some of our awesome adoptables! Each Adoptapalooza features additional activities, which might include advice on pet care, training, and grooming, product giveaways, low-cost microchipping, dog licensing, pet photographers, dog performances & other fun activities for the whole family.
Raise a glass for our rescue!
Share the gift of Benefit Wines with mom and feel great knowing that your gift also helps a great organization close to her heart!
Shop now!