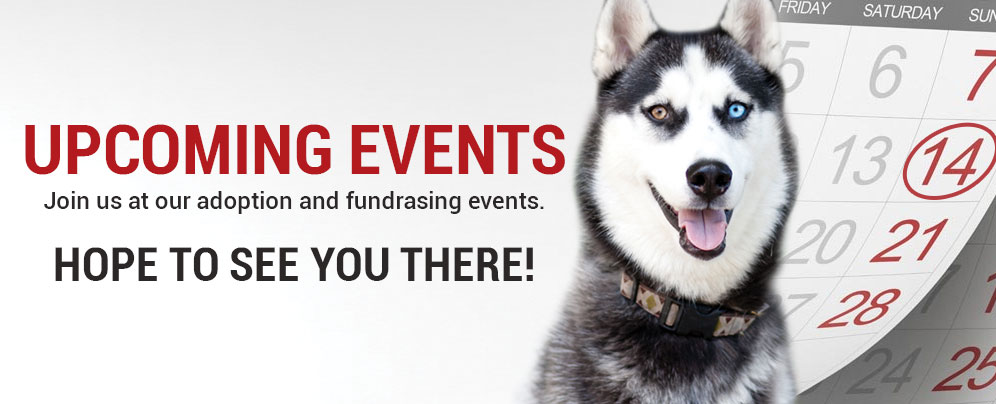 World Dog Expo
Meadowlands Exposition Center
355 Plaza Drive
Secaucus, NJ
Saturday, June 9th 10AM - 6PM
Sunday, June 10th 10AM - 5PM
Join Husky House at the amazing World Dog Expo. For more information please visit
World Dog Expo.
Texas Roadhouse Bike Night
Texas Roadhouse
1000 Route 9
Parlin, New Jersey
Monday, June 18th
4PM - 10PM

Come on down & join us for Bike Night at Texas Roadhouse. A portion of the proceeds will be donated to the Husky House. Enjoy drink and appetizer specials! Please, spread the word, share this event & invite your friends. Visit Texas Roadhouse!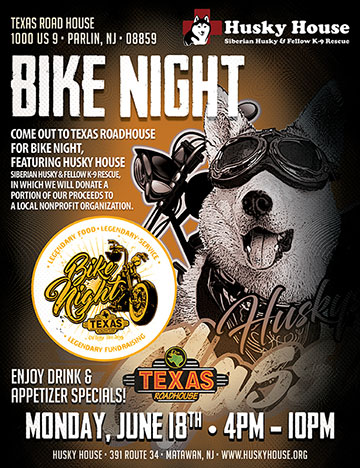 Nair & Bjorn Rescue Partner of the Month
Friday, June 1st - Saturday, June 30th

All this month, Nair and Bjorn donates 20% of all sales to Husk y House, their Rescue Partner of the month! Check out how their helping rescue animals one accessory at a time! Beautiful bracelets, necklaces, tees, watches hats and more! Visit nair&bjorn.com