Missing Pets
If you have any information about our missing furry friends, please email info@huskyhouse.org. Thank you for your help and let's bring these family friends back home.
If your dog is missing and you would like to cross post on our website. Please email webmaster@huskyhouse.org.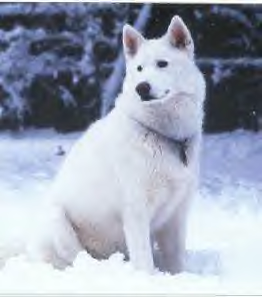 BOGIE
Missing since January 26, 2003
Bogie has been missing from the Toms River area of New Jersey. Bogie is a Siberian Husky/German Shepherd mix, 7 years old, weighs 76 lbs., is neutered, and has brown eyes. He was wearing a blue collar and is microchipped. Lets get this boy back with his family. Please contact Joyce at 973-702-1897 with any information.
Husky House is offering a REWARD for the safe return of Bogie back to his family.