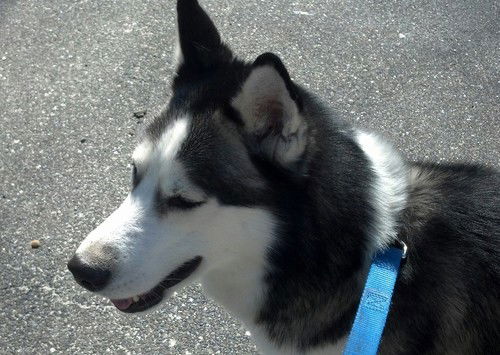 Skye
Adult Male Siberian Husky
This pet is no longer available for adoption.
Adopted 4/28/2013 Skye is a gorgeous 3 1/2 year old male husky that was surrendered to the shelter because his owner had no time for him. He is a really sweet playful boy and will probably do best in a home with a female dog and or a submissive male dog. He is awesome on a leash and loves his walks. Skye was great with my puggle who clearly showed him who was boss!! Just as a lot of little dogs do!! Skye is currently in Middle Island, Long Island and needs a home ASAP. The minimum age for adopters is 23 years old. We do not adopt out Siberian puppies (under 1 year of age) unless you have prior Siberian experience. NO EXCEPTIONS. We DO NOT place in homes that rely on the invisible/electric fence as the sole means of containment. TO ADOPT PLEASE VISIT: Online Adoption Application Website: http://www.huskyhouse.org
Up to date with vaccinations
Not good with cats!