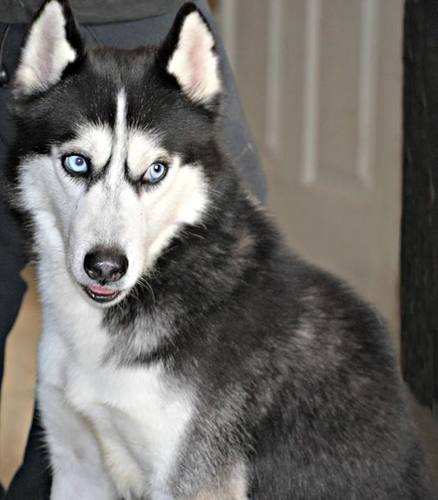 Aspen
Adult Male Siberian Husky (medium coat)
This pet is no longer available for adoption.
MALE. SIBERIAN HUSKY. NEUTERED. VACCINATED. HEARTWORM NEGATIVE. DOG FRIENDLY
Aspen was born with brain damage which created his special, adorable "awkward" gait. Aspen is a gentle, handsome, medium size, 3 yr. old Siberian Husky. Husky House saved him from being euthanized. He is so sweet and loves to play and be with you. If you want to win Aspen's heart, just give him a bagel or cheese and watch he come alive with enthusiasm! He loves to be petted, snuggles, dances a little cha cha cha, and is looking for that special person or family to call his own.
Aspen is at Husky House in Matawan, N.J.
Here is the adoption application link: http://huskyhouse.org/adopt/application
Aspen's Video Link: www.youtube.com/watch?v=jIyl2ZmByY4
Please note, that at this time, Husky House does not adopt out of the immediate NY/NJ area.

The minimum age for adopters is 23 years old.

You must reside within a one hour drive from either NYC or from Matawan, NJ.

We DO NOT do long distance adoptions because we do home visits prior to the pup going to its new home.

We do not adopt out Siberian puppies (under 1 year of age) unless you have prior Siberian experience.

NO EXCEPTIONS. We DO NOT place in homes that rely on the invisible/electric fence as the sole means of containment.
Up to date with vaccinations
Special Needs yes
OK with Kids
OK with Dogs
OK with Cats
Birth Date 01/24/2011 (may not be exact)