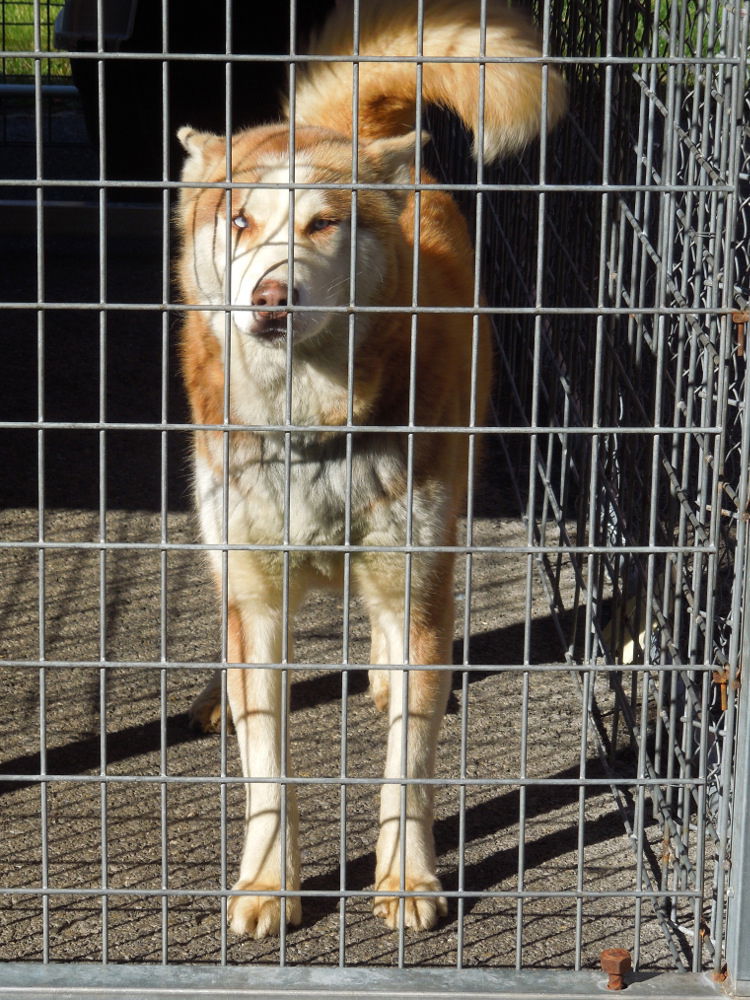 Harley
Adult Male Siberian Husky (medium coat)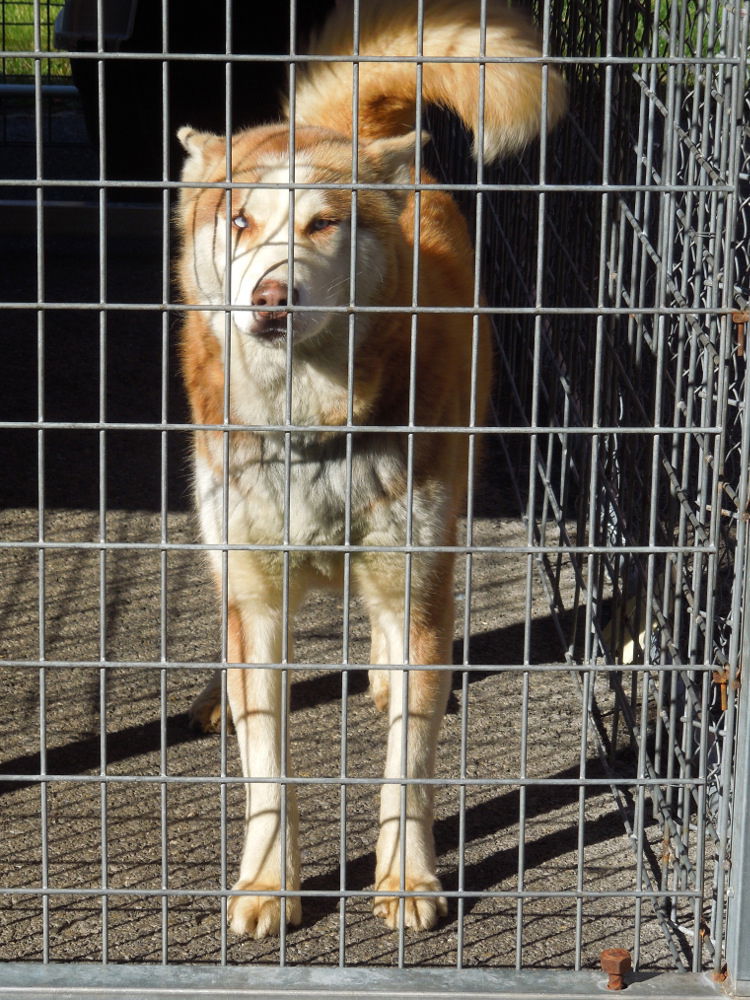 This pet is no longer available for adoption.
* Courtesy Post:
We are seeking rescue from the Pocahontas County pound in Marlinton, WV for the Husky pictured below. Introducing Harley! This gorgeous boy lived a very lonely life on a chain from which he repeatedly broke free in order to go visit the neighbor's chickens. Harley was in search of a playmate but unfortunately the chickens weren't up to the task. No one bothered much with Harley as it was so since he became a "bother", his 'owner' could no longer be bothered with him at all and he was surrendered to the pound. Harley is said to be 5 yrs. old, good with dogs, cats and kids. Having spent so much time locked in place by his chain, Harley yearns to run and will make a break for it every chance he gets. He is very friendly and will talk to you like only a Sibe can! Vetting and transport can be arranged. Please let me know if you can help this handsome fellow.

​Please contact asapwva@gmail.com.