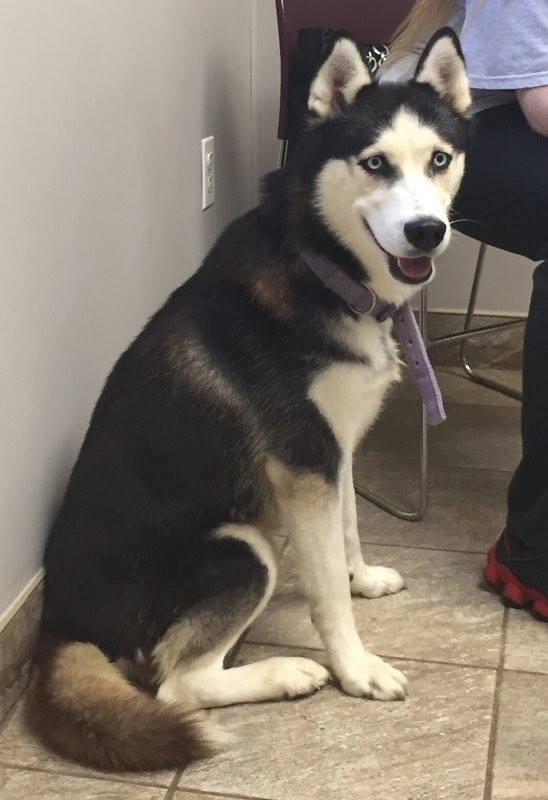 Jubilee
Adult Female Siberian Husky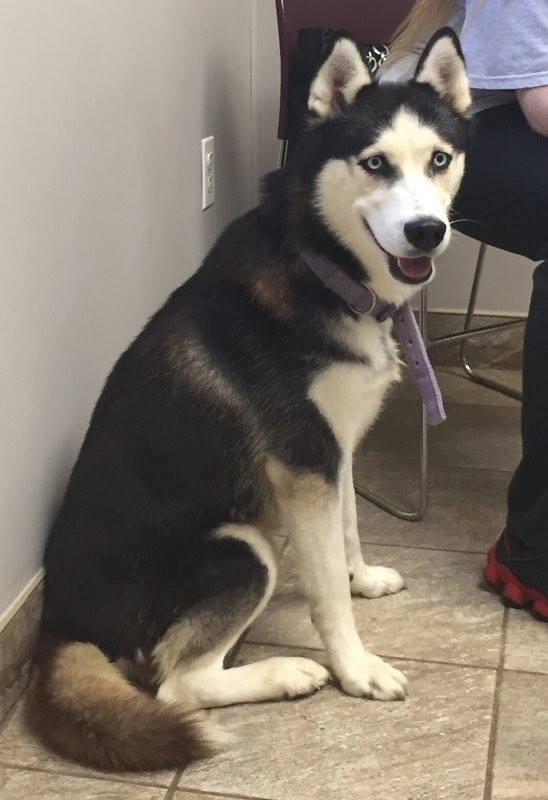 This pet is no longer available for adoption.
Meet Jubilee. Jubilee was rescued today from an Amish puppy mill. She was "useless" because she is 2 and had not produced any litters of puppies. After rescuing her, we drove her straight to the vet, where we discovered that she is not only Lyme positive, but has a heart murmur. She had a complete echocardiogram workup and has a small hole in her heart, but does not need surgery. She will have to take a beta blocker for life, but a 3 month supply is only $20. She has no restrictions on activity. She gets along well with other dogs on is more on the submissive side. She is very petite, approximately 30-35 pounds and will not get much bigger. She is very sweet and absolutely loves people and attention.
​Being a typical husky girl, she is not a fan of chickens. Please no homes with small animals or cats. Interested in adopting Jubilee? Please visit www.huskyhouse.org today to fill out an application.
Up to date with vaccinations
OK with Dogs
Not good with cats!
Available 10/18/2016
Birth Date 10/20/2014 (may not be exact)