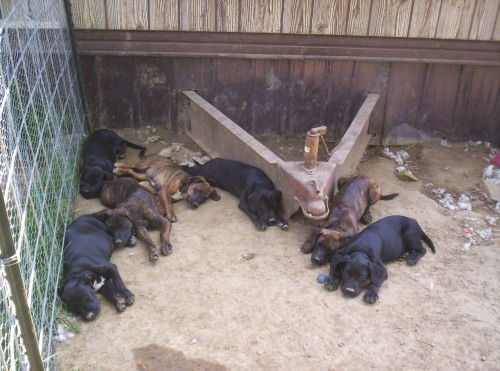 Puppies!
Baby German Shepherd Dog / Pit Bull Terrier / Mixed
This pet is no longer available for adoption.
COURTESY POST Contact: lillian120405@yahoo.com Location: Missouri These puppies are collie, shepherd and pitbull mix. Three look bully breed; one looks like a black shepherd; the rest all look smaller in frame, maybe collie, but all have short hair. They are approximately 12 weeks old as of 9/1 and are about 15 lbs. They do not mind cats and love people of all ages. They were born under a truck and were there until they were weaned. They have had a tough life so far and have fought Sarcoptic Mange and Kennel Cough. They are now healthy little babies. They reside with other dogs and love to play. They also love water and getting wet. They are very smart little guys!
Up to date with vaccinations